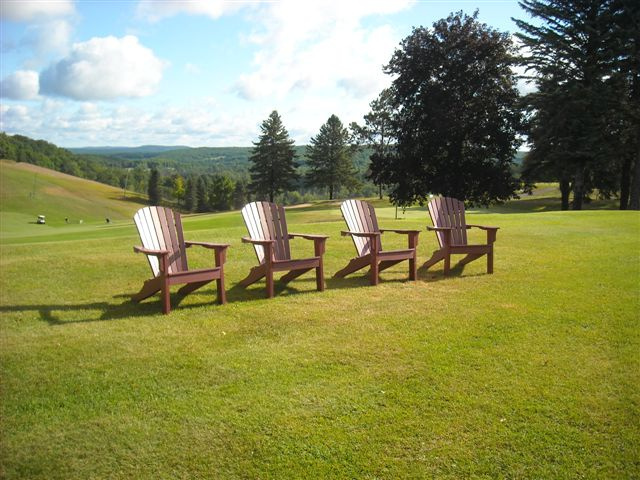 This is "God's Country." Here – in Gaylord, in Otsego County – you can kick back and take in the beauty that is Northern Michigan: shimmering lakes, flowing rivers, wildernesses, scenic trails and great golf.
As a family, as a couple, as an individual, explore nature's playground in the north. Choose to unwind on our sun-drenched beaches, or pick up the pace a bit and pedal along a country road.
Or set up camp at one of our inviting campgrounds; launch a boat on one of our sparkling lakes; cast a line into our clear waters to reel in relaxation, and quite possibly a fish. Sample true hospitality — northern style.
In cozy hamlets and quaint shops or in bustling resorts and charming cafes, you'll be greeted by friendly folks who'll invite you to return for yet another season in "God's Country."
Downtown Gaylord – The Alpine Village
Downtown Gaylord is a unique shopping area that will make you feel as if you've stepped into one of Switzerland's Old Town districts! It's a great place to shop, dine and socialize! You'll find sporting goods, kitchen items, specialty foods, antiques, books, yarn, fabric, tropical fish, clothing, shoes, jewelry, games, furniture, chocolates, ice cream, home decor, great dining, & much more!
Explore downtown Gaylord! Cheerful, friendly, and service-oriented retail shops and restaurants await your visit.
The natural setting of the Gaylord Golf Mecca is both awesomely beautiful and challenging to golfers of every skill level. Northern Michigan's rolling terrain was sculpted by the glaciers millions of years ago and today is dominated by majestic forests and sparkling lakes and rivers.
Gaylord Area Golf Courses
It was this dramatic setting that attracted some of the most prestigious names in golf course design in the world. Robert Trent Jones, Jr., Tom Fazio, William Diddel, Jerry Matthews, Tom Doak and Al Watrous have all designed signature courses in the Gaylord Area. Once you've seen it, you'll understand why Gaylord has earned the national reputation for outstanding golf.
Gaylord Area News And Special Events
Gaylord Alpenfrost – February 2 – 4, 2017
[ February 2, 2017 to February 4, 2017. ] Northern Michigan is truly a four-season paradise. Located at the hub of northern Lower Michigan, The Alpine Village of Gaylord is a year-round destination for shoppers and outdoor enthusiasts, and the annual Alpenfest event, has become a time-honored Summer celebration enjoyed by thousands of visitors and area residents alike. Alpenfrost continues this tradition by celebrating the [...] more...
2017 AuSable River Canoe Marathon – July 29 – 30, 2017
[ July 29, 2017 to July 30, 2017. ] The 70th annual running of One of the Greatest Canoe Races on Earth - The AuSable River Canoe Marathon - is upcoming July 29-30, 2017. Known by its legions of die-hard fans simply as "The Marathon", this event is one of the original ultra-endurance events in North America. The Marathon is also the middle leg [...] more...
Farmfest 2017 – August 10 – 13, 2017
[ August 10, 2017 to August 13, 2017. ] Farmfest is a four day music festival located on an old farm near Johannesburg Michigan. Our 19th year! All Michigan artists! 59 bands plus! Dance Pavilion. Lots of activities for the entire family. more...