Listed in Golf Courses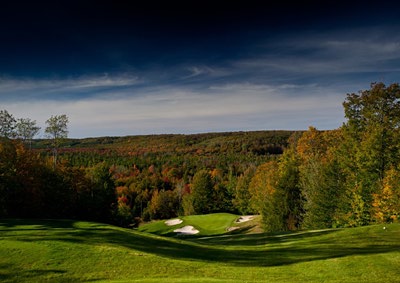 The final design of Robert Trent Jones, Sr. in Michigan is truly a masterpiece. In his own words, Jones claimed it his crowning glory. The course is located at the headwaters of the Pigeon River and takes full advantage of natural valleys, ravines and broad plains. The signature sixth hole features a 120' vertical drop
and a panoramic view of the Pigeon River Valley.
Treetops – Jones Masterpiece
3962 Wilkinson Road
Gaylord, MI 49735
1-888-873-3867